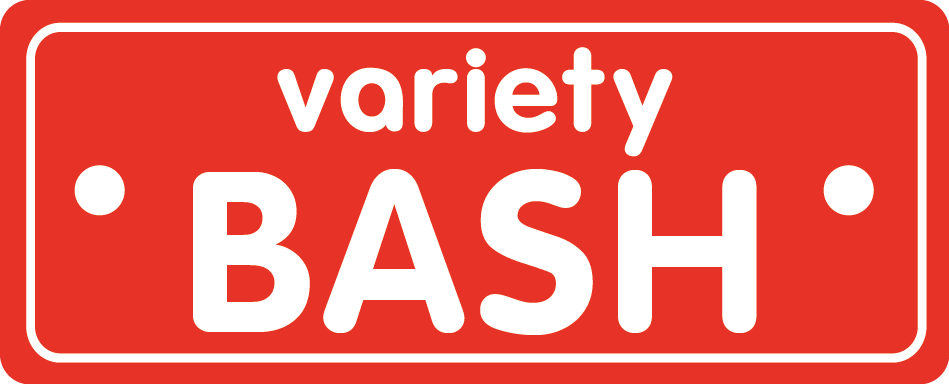 Get ready for the 2021 Variety Bash!
13 - 21 August 2021
Join us for this iconic and raucous charity road trip, as we take on the Pilbara in 2021!
Keep scrolling to find out more about the Variety Bash, or click below to get involved today...


Get ready for another unforgettable,
action-packed, fun-filled 8 days on the Variety Bash!
This year, we're going right to the heart of the Pilbara, so gear up for striking red dust and ancient landscapes, stopping off at some of the best coastal gems of the North-West along the way, including Onslow and Exmouth.
What better way to see this unique region of WA than with great mates – tackling off-road tracks and having a great time? Best of all – you'll be helping WA kids in need to have a fair go while you're at it!
Click here to see additional route notes or keep scrolling to find out more...
Costs & Fundraising Requirements
Car Entry Fee: $220 inc GST per car
Individual Entry Fee: $1,500 inc GST per person
Minimum Fundraising:

$4,000 for new Bash car
$8,000 for returning Bash car
What's included in your entry fee:
All meals, entertainment and camping fees
Luggage transport
24/7 support from our experienced team of mechanics, medical staff and officials
Variety Bash merchandise, including an official event shirt and more
Opportunity to make a difference to the lives of WA kids who are sick, disadvantaged or living with disability
Please note: Accommodation, fuel and vehicle expenses are not included in this cost, unless advised otherwise by the Variety WA Motoring Events team.
What you'll need to provide:
A crew of two to four people with a sense of adventure
A pre-1994 car prepared to Bash specifications. Need a car? Check out our

Bash Cars for Sale page
A fun theme with costumes for your crew and car
Your entry and levy fees and the minimum fundraising
If you're ready to get on board for this adventure of a lifetime, click below and register today!
It's all for a good cause
Variety – the Children's Charity is all about giving a fair go to WA kids who are sick, disadvantaged or living with disability.
By providing vital and practical equipment, programs and experiences, we help children in need to overcome the obstacles they face to live life to the fullest and help 'kids be kids.' Our work allows children to gain mobility and freedom, to get out and about in the community, increase self-esteem and achieve independence.
This can range from an iPad and specialist 'apps' to help children living with autism, to vehicle modifications for children with physical disability to travel safely in the family car, modified bicycles, wheelchairs, scholarships, camps and more!
We're here to support you
Here at Variety WA we are extremely grateful to each and every one of our Bash-ers who tirelessly raise funds throughout the year to help WA kids who are sick, disadvantaged or living with disability... That is why we endeavour to support your fundraising efforts wherever we can by providing information, advice and suggestions. Check out our fundraising guide here.
Get in touch with us at events@varietywa.org.au or call 9355 3655 for support.


If you are interested in joining or supporting the Variety Bash and want to know more, get in touch with Richelle from our friendly team today!
VARIETY BASH EVENT SPONSORS