string(2) "21" string(4) "4000" string(10) "2022-09-30"
Win $50,000 CASH or a HYBRID CAR!
You have great odds to win with only 4,000 tickets available.
Get your $50 ticket today!
HURRY...GRAND PRIZE $50K CASH OR HYBRID CAR Ticket Sales Close in...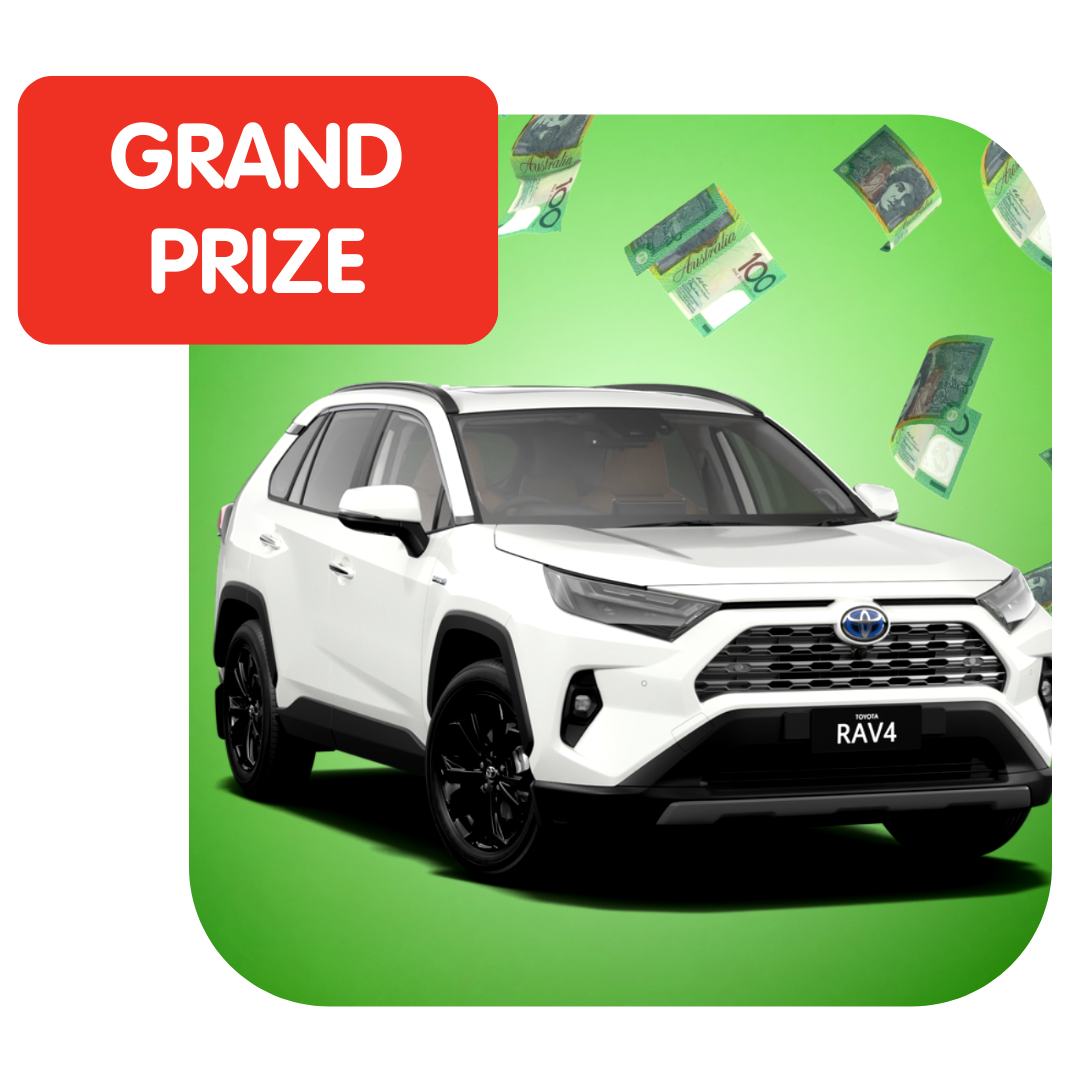 $50,000 Cash or a Hybrid Car
Recapture your sense of adventure driving a feature packed RAV4 SUV Hybrid Cruiser or take $50,000 cash to spend how you like!
Grand Prize closes 30 September 2022 (23:59 WST)
$10,000 Cash or a Holiday
Win an adventure like no other exploring New Zealand's beauty and laid-back charm or choose $10,000 cash!
Early Bird closes 7 September 2022 (23:59 WST)
$5,000 Cash
Score a bonus $5,000 cash to make your dreams come true. What would you spend it on?
Bonus Prize closes 16 September 2022 (23:59 WST)
All kids deserve a fair go!
Your ticket purchase not only gets you in the running to win big, it helps raise funds to improve the lives of WA kids in need.
Variety - the Children's Charity helps provide equipment, programs, scholarships and events to WA kids living with sickness, disadvantage or disability, so they can overcome the obstacles they face.